Welcome to the 97116 Artist's Showcase – Pandemic Portal. Select individual images for more information about the work and artist. Contact the artist directly for purchases and commissions.
Use the sorting dropdown if you'd like to start with the newest and scroll through all of them. Feel free to show some love by voting for your favorites.
Prospectus (2020 Pandemic Showcase)
In an effort to keep our artists and the public safe, we canceled the in person art show for the year. However, that doesn't mean we can't give artists a way to showcase the awesome work they've made! We've heard a lot of artists had bazaars and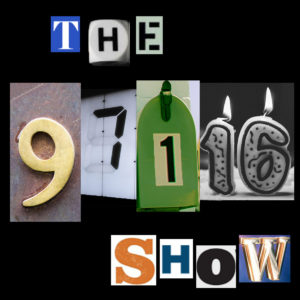 scheduled shows canceled last minute, so we're inviting all Washington County, Yamhill County, and Columbia County Oregon artists working in any medium to submit to the online show.  There is no fee to submit, but if you would like us to advertise on Facebook and Instagram, you are welcome to donate here: https://97116artshow.square.site/
Any artists entered by November 28 may have work chosen to advertise for Cyber Monday, Nov 30. Later submissions will still be viewable until at least December 31, and advertised as funds allow.
Include as many details as you would like in your description, such as medium, size, price, contact info, etc. If you would like information to be presented on separate lines, use a period between different lines and we will format it. Your website entry must be complete with http or https, and we will make it a hyperlink as only admins can do so. Okay to enter multiple URLs in Description, only put on in the website section, please.
Washington, Yamhill, and Columbia County Oregon Artists
Upload work Nov 24 - Dec 6
Limited to 3 images per artist
Max size is 5MB and 2100px either dimension
Put complete URL in the website field (needs to begin with http or https)
Add

wordpress@97116artshow.com

to your trusted email list
After you upload one image, sign in using the credentials in the info email
City and Zip is included to confirm county of residence
The gallery will display everyone's work randomly
If a particular work has sold that was described as available, email 97116artshow@gmail.com and we'll change your description.
Don't have a website, Facebook page, Instagram, Blog, or Store viewers can visit? leave blank or type in https://www.google.com and we'll know.
Tech Assistance
WordPress will send you an email after you upload your first image, it will contain your username and auto-generated password. Don't see it? Search your email for WordPress as it sometimes delivers to Spam and Junk. This login information will be yours for the duration of using the 97116 Art Show site, even if we call for artists in the future. (Assuming we stay with WordPress forever)
Once you're logged in, you will see a navigation tab that says, "YOUR IMAGES" from which you can edit your descriptions and titles, or delete the image in case of duplication or desire to use a better quality image, etc.
If you see weird coding language, leave that part alone since Emily or I may have turned your website into a hyperlink. Submit any questions or correction requests outside of your control to 97116artshow@gmail.com.