We stayed virtual and printed calendars and cards for 2021 to keep everyone safe until we can live it up at a reception with food and libations.  2022 Calendars and artist greeting cards in Nifty, Naughty, and Naive themes.
View the online gallery of 2020 Showcase Artists. Click an image to see more information.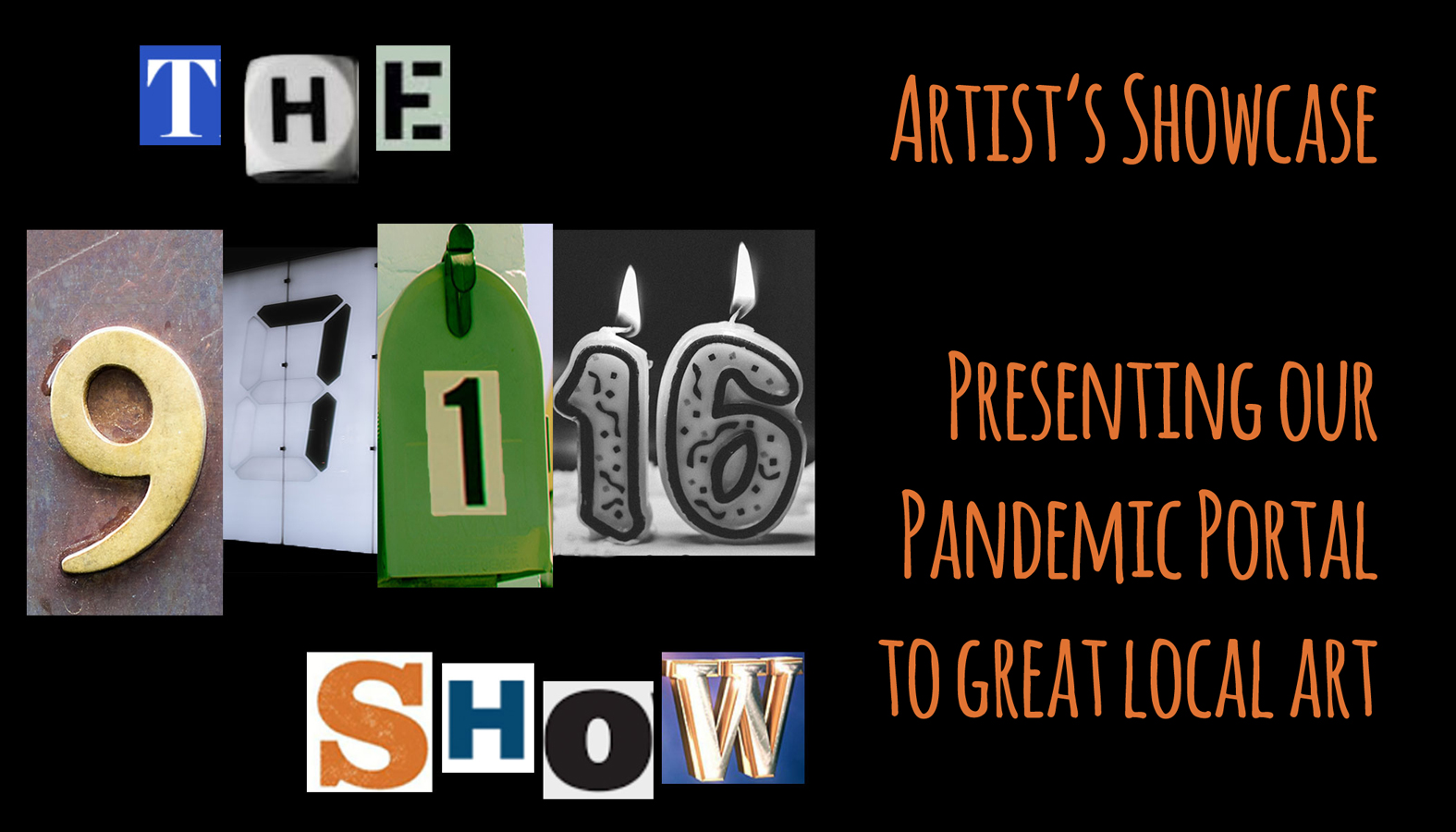 2018 started it all…

Friends at New Chinese Cuisine accepted a tiny payment for the space.
2038 Main Street
Forest Grove, OR 97116

The 2018 show schedule:
Friday Nov 16 7:30-10:30 Opening Reception
Saturday Nov 17 Noon-TBD
Sunday Nov 18 Noon-4PM

Our 2018 sponsors:
Made possible by Artingales and artists Emily Lux and April Hoff, with additional support from Public Arts Commission, New Chinese Cuisine, Miracle Sign Co., A Framer's Touch, Kaiser Brewing, countless volunteers and our wonderful participating artists.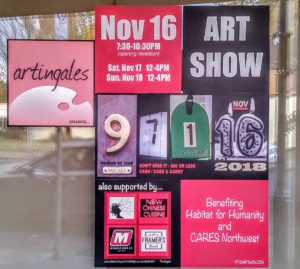 2018 Participating Artists
Amber Jeffers
Amelia Bell
Amy Stoner
An Osburn
Ann Peplinski
Anya Doll
April Hoff
Arliss Marcel
Barb Sedgwick
Barbara Martin
Bekah Bernhardt
Brayden Hamel
Brenda Lisle
Brennan Sullivan
Bridget Vanmetre
Carny Val
Charlotte Lumae
Charmel Herinckx
Cherie Savoie Tintary
Colby Hannan
Cristina Solano
Dana Robin
David Edmiston (David and Amy's Custom Woodworking)
Denny Nkemontoh
Devon Guinn
Elise Wahl
Ella Talbot
Emery Hutt
Emily Lux
Emily Miller
Emma Leeds
Emma VanderZanden
Emma Weber
Fletch Grylls
Gail S Green
Geneva Houx
Helvi Smith
Jamie Sprague
Jeanette Corriell
Jeanne Levy
Jeff Long
Jeffrey Hall
Jennifer Potter
Joan Graves
Juliana Lainez
Jullane Rich
Katarina Bosworth
Katelyn Dugre
Kathy Rush
Katie Lux
Kimberly Warren
Kylee Kersten
Laura Thode
Lauren Van Horn
Laurie Lux
Lee Tintary
Lieta Gratteri
Linda Allen
Lori Hicke
Lorraine Warren
Luke Wahl
Lynne Magner
Maggie Schlag
Marge Hayes
Mylea Kyser
Nate Marcel
Nick Gustafson
Orson Marcel
Patricia J Isaacs
Paul H Orris
Payton Edwards
Phoebe Morgan
Price Luber
Riis Griffen
Roylene Read
Samantha Pestner
Sierra Briano
Stephanie Haugen-Harris
Tammy Peterson
Theresa Hirschmann
Tirzah Bernhardt
Valerie Pace Donley
Victor Cina
Wendy Berger Wood
Wendy Carter
Wren Mulcaster